Johnston County Congressional Districts Maps
Below are maps of the Congressional Districts in Johnston County, North Carolina.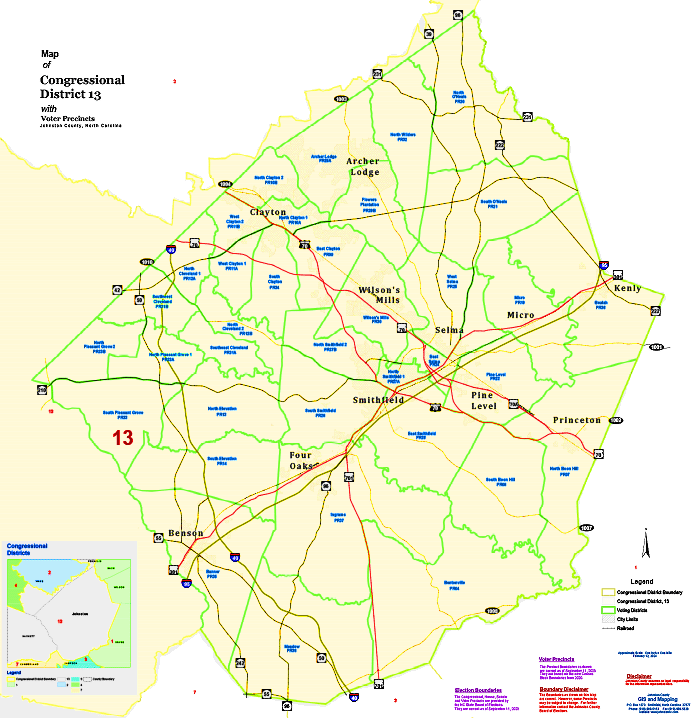 Johnston County Congressional Districts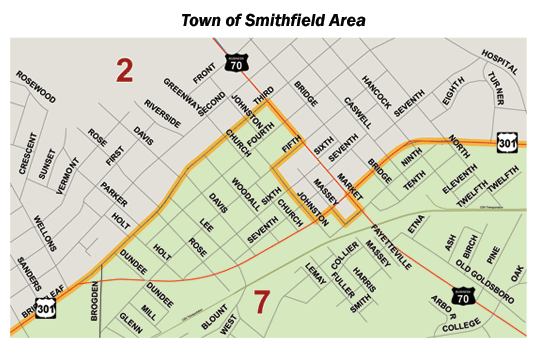 Closeup of Congressional District Boundaries in Smithfield, NC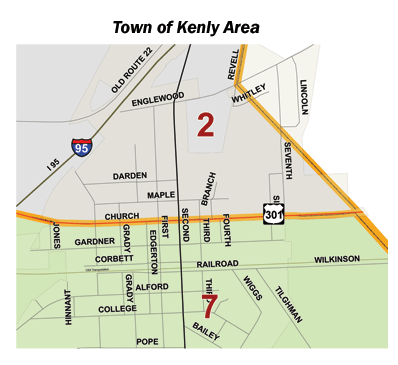 Closeup of Congressional Districts in Kenly, NC


Click here to download a large map of the Congressional districts in Johnston County, North Carolina. Image is in PDF and may be a large file.
Maps were created by the GIS department on April 12, 2018. For more information about these maps, or to report any concerns, please contact the Elections Office directly. Thank you.




Boundary Disclaimer
The boundaries drawn in these maps are correct and current at the time the maps were drawn. For more information, contact the County Board of Elections directly at 919-989-5095.
Legal Disclaimer
Johnston County assumes no legal responsibility for the information represented here.
Maps were created by the Johnston County Geographic Information Systems (GIS) department.