Johnston County Senate Districts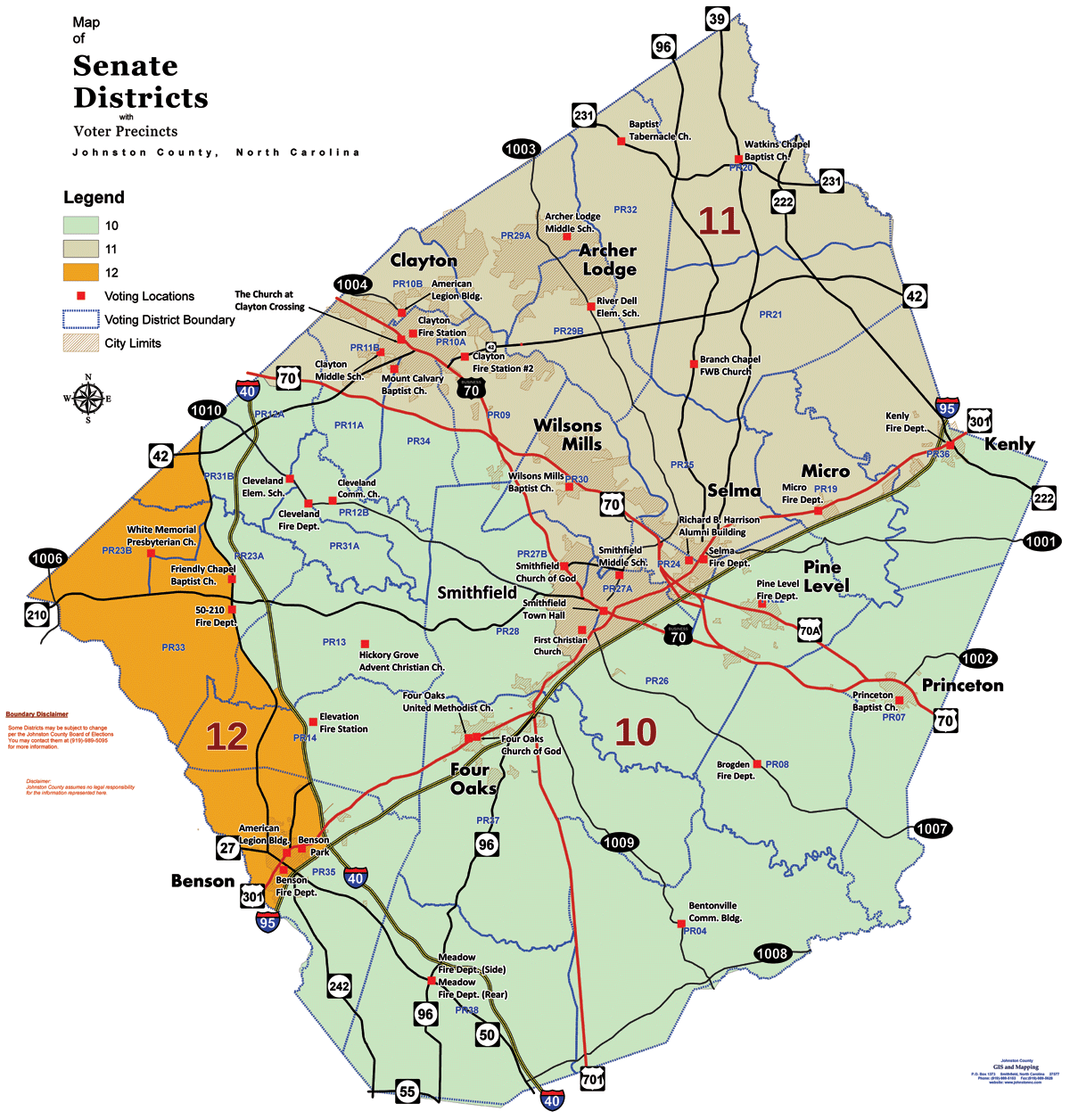 Senate Districts in Johnston County, North Carolina


Map was created on June 1, 2016.




Boundary Disclaimer
The boundaries drawn in these maps are correct and current at the time the maps were drawn. For more information, contact the County Board of Elections directly at 919-989-5095.
Legal Disclaimer
Johnston County assumes no legal responsibility for the information represented here.
Maps were created by the Johnston County Geographic Information Systems (GIS) department.


---
---
HOME | ELECTIONS | VOTERS | CANDIDATES | PRECINCT OFFICIALS | MEDIA | ARCHIVES AND DATA | OTHER