Holiday Hours for Public Utilities, Landfill and Trash Convenience Centers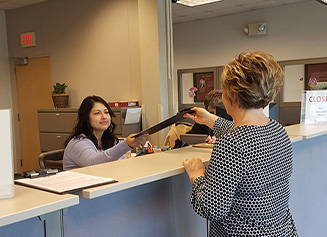 PUBLIC UTILITIES OFFICE WILL BE CLOSED ON WEDNESDAY, JULY 4TH 2018 FOR INDEPENDENCE DAY OBSERVANCE. FOR NON EMERGENCIES - CALL 919-989-5075 AND LEAVE A MESSAGE FOR ASSISTANCE ON THURSDAY, JULY 5, 2018.
FOR AFTER HOUR WATER SERVICE EMERGENCY, PLEASE CALL 919-989-5056.
The Johnston County Landfill and Solid Waste Convenience Centers will be closed on Wednesday, July 4th in observance of the Independence Day holiday.
For more information, please contact the Johnston County Solid Waste Services Department at (919) 938-4750 during normal business hours.
The County Holiday schedule can be found here