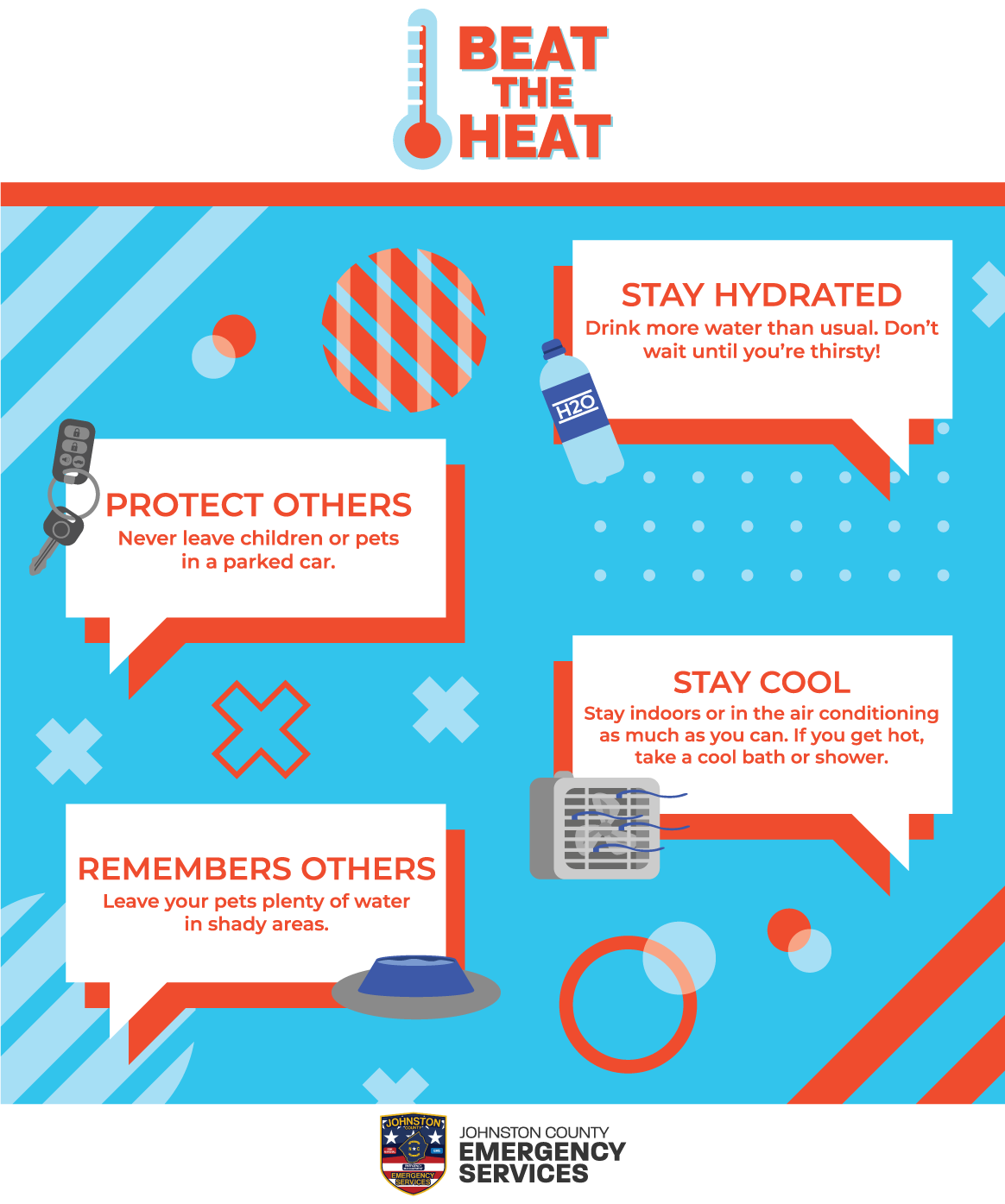 BEAT THE HEAT
STAY HYDRATED
Drink more water than usual. Don't wait until you're thirsty!
PROTECT OTHERS
Never leave children or pets in a parked car.
STAY COOL
Stay indoors or in the air conditioning as much as you can. If you get hot, take a cool bath or shower.
REMEMBER OTHERS
Leave your pets plenty of water in shady areas.