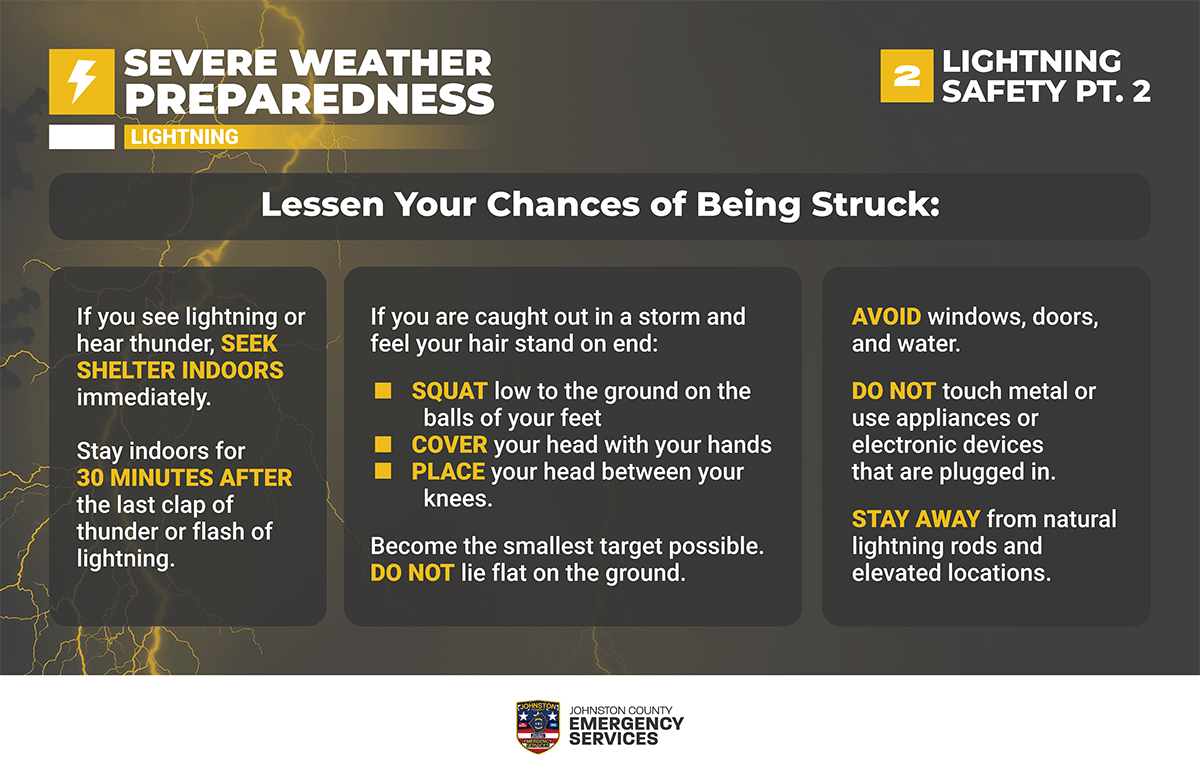 Severe Weather Preparedness 2022: Lightning, Pt. 2
Lessen Your Chances of Being Struck:
If you see lightning or hear thunder, SEEK SHELTER INDOORS immediately.
Stay indoor for 30 MINUTES AFTER the last clap of thunder or flash of lightning.
If you are caught out in a storm and feel your hair stand on end:

SQUAT low to the ground on the balls of your feet
COVER your head with your hands
PLACE your head between your knees

Become the smallest target possible. DO NOT lie flat on the ground.
AVOID windows, doors, and water.
DO NOT touch metal or use appliances or electronic devices that are plugged in.
STAY AWAY from natural lightning rods and elevated locations.