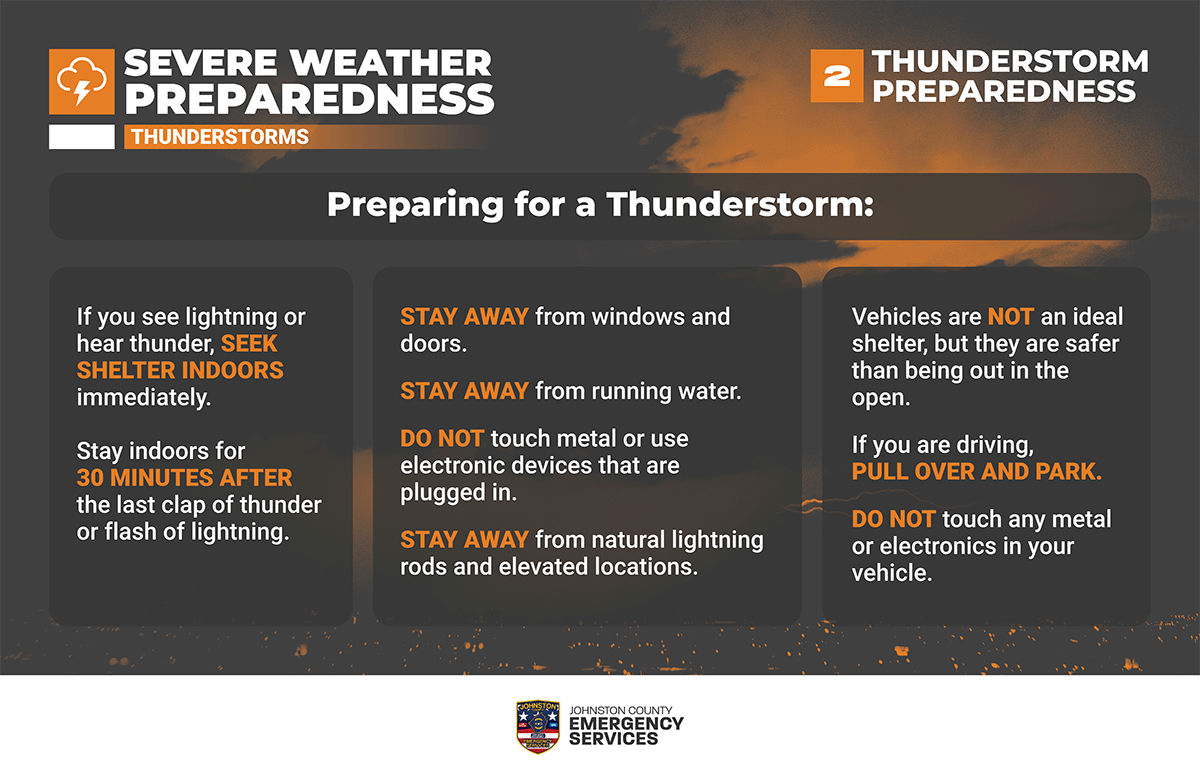 Severe Weather Preparedness 2022: Thunderstorms, Pt. 2
Preparing for a Thunderstorm:
If you see lightning or hear thunder, SEEK SHELTER INDOORS immediately.
Stay indoors for 30 MINUTES AFTER the last clap of thunder or flash of lightning.
STAY AWAY from windows and doors.
STAY AWAY from running water.
DO NOT touch metal or use electronic devices that are plugged in.
STAY AWAY from natural lightning rods and elevated locations.
Vehicles are NOT an ideal shelter, but they are safer than being out in the open.
If you are driving, PULL OVER AND PARK.
DO NOT touch any metal or electronics in your vehicle.