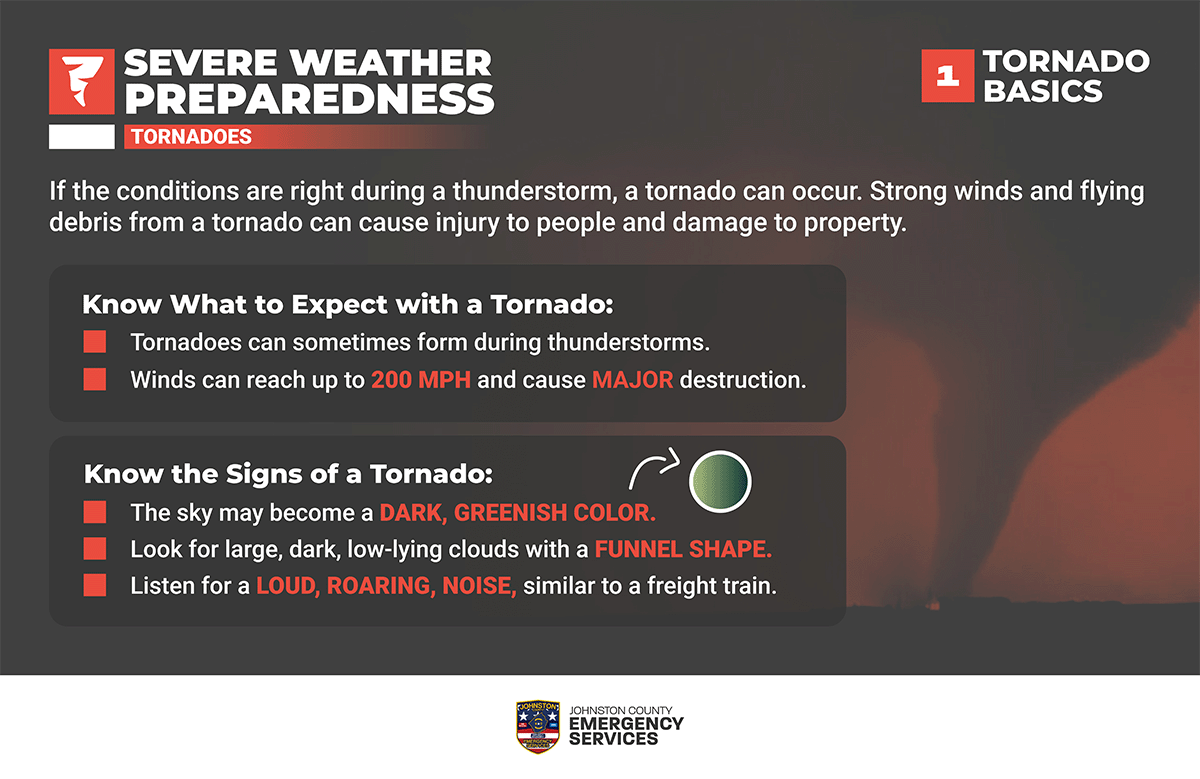 Severe Weather Preparedness 2022: Tornado, Pt. 1
If the conditions are right during a thunderstorm, a tornado can occur. Strong winds and flying debris from a tornado can cause injury to people and damage to property.
Know What to Expect with a Tornado:
Tornadoes can sometimes form during thunderstorms
Winds can reach up to 200 MPH and cause MAJOR damage.
Know the Signs of a Tornado:
The sky may become a DARK, GREENISH COLOR.
Look for large, dark, low-lying clouds with a FUNNEL SHAPE.
Listen for a LOUD, ROARING NOISE, similar to a freight train.