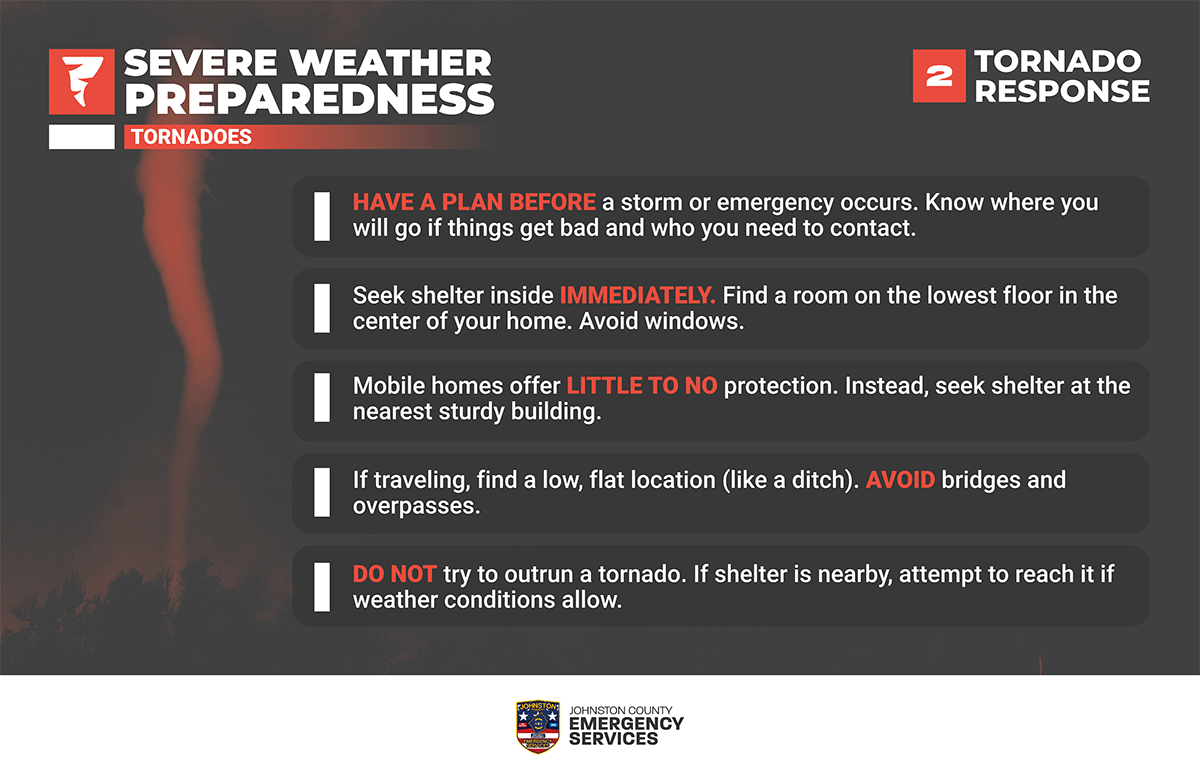 Severe Weather Preparedness 2022: Tornado, Pt. 2
Tornado Response:
HAVE A PLAN BEFORE a storm or emergency occurs. Know where you will go if things get bad and who you need to contact.
Seek shelter inside IMMEDIATELY. Find a room on the lowest floor in the center of your home. Avoid windows.
Mobile homes offer LITTLE TO NO protection. Instead, seek shelter at the nearest sturdy building.
If traveling, find a low, flat location (like a ditch). AVOID bridges and overpasses.
DO NOT try to outrun a tornado. If shelter is nearby, attempt to reach it if weather conditions allow.