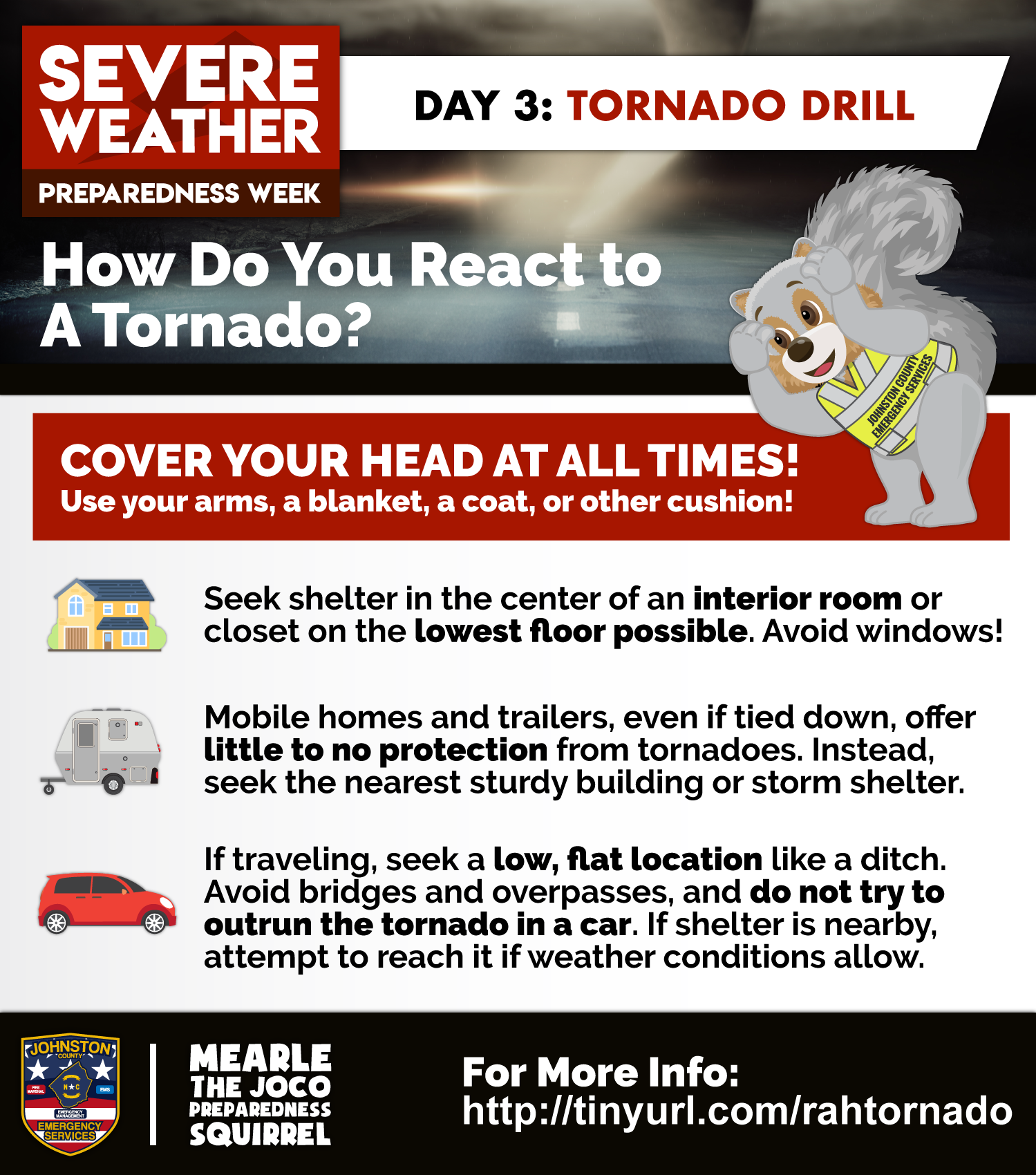 Tornado Drill
Severe Weather Preparedness Week, Day 3: Tornado Drill
How Do You React to a Tornado?
COVER YOUR HEAD AT ALL TIMES! Use your arms, a blanket, a coat, or other cushion!
Seek shelter in the center of an INTERIOR ROOM or closet on the LOWEST FLOOR POSSIBLE. Avoid windows.
Mobile homes and trailers, even if tied down, offer LITTLE TO NO PROTECTION from tornadoes. Instead, seek the nearest sturdy building or storm shelter.
If traveling, seek a LOW, FLAT LOCATION like a ditch. Avoid bridges and overpasses, and DO NOT TRY TO OUTRUN THE TORNADO IN A CAR. If shelter is nearby, attempted to reach it if weather conditions allow.