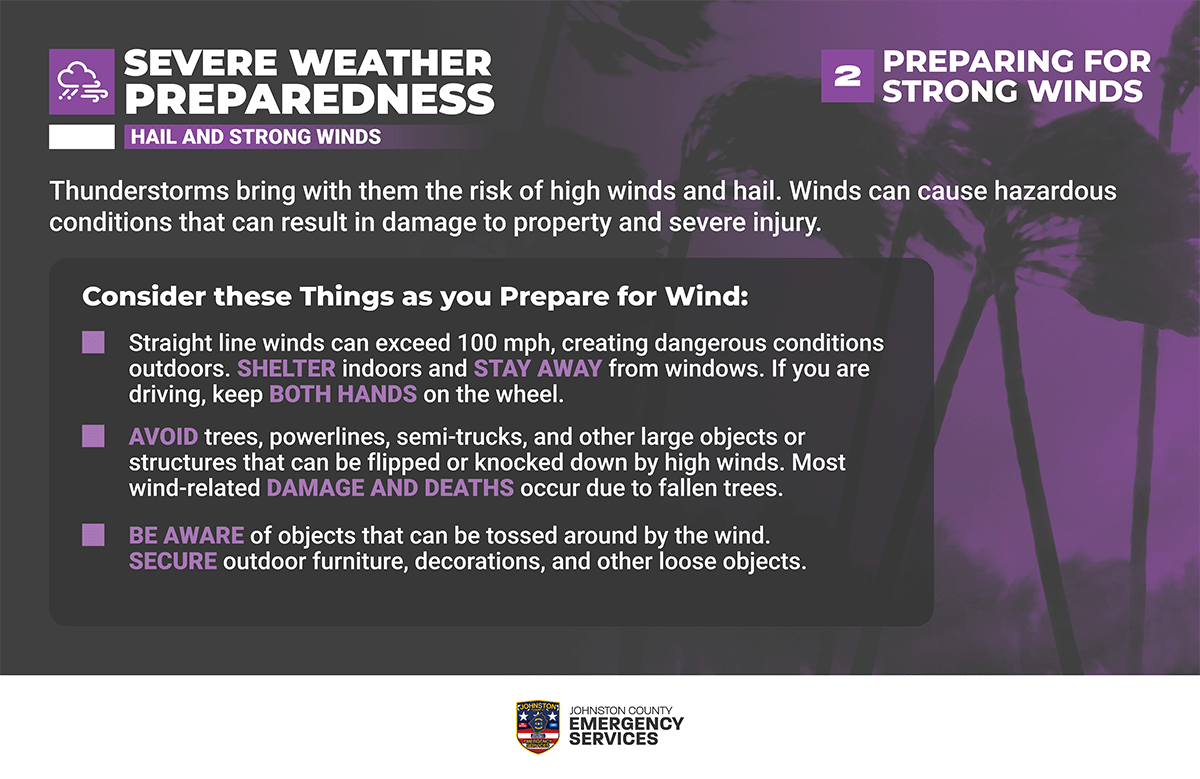 Severe Weather Preparedness 2022: Strong Winds
Thunderstorms bring with them the risk of high winds and hail. Winds can cause hazardous conditions that can result in damage to property and severe injury.
Consider these Things as you Prepare for Wind:
Straight line winds can exceed 100 mph, creating dangerous conditions outdoors. SHELTER indoors and STAY AWAY from windows. If you are driving, keep BOTH HANDS on the wheel.
AVOID trees, powerlines, semi-trucks, and other large objects or structures that can be flipped or knocked down by high winds. Most wind-related DAMAGE AND DEATH occur due to fallen trees.
BE AWARE of objects that can be tossed around by the wind. SECURE outdoor furniture, decorations, and other loose objects.
Page last updated: January 11, 2023