What is Envirothon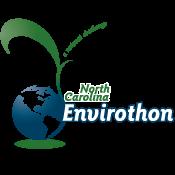 The Envirothon is an annual competition in which teams compete for recognition and scholarships by demonstrating their knowledge of environmental science and natural resource management. The teams, each consisting of five students from participating schools, home study groups and environmental clubs, exercise their training and problem solving skills in a competition centered on five testing categories: Soils/Land Use, Aquatic Ecology, Forestry, Wildlife and Current Environmental Issues. The competition is open to both Middle School and High School teams in separate competitions held at the same location, Cedarock Park, on the same day. High School teams have an Oral Presentation Component in the event that requires the students to assemble their knowledge of all the tested subjects and use critical thinking to solve a complex environmental problem and present their solution to a panel of judges.
The Envirothon is North America's largest high school environmental education competition. Reaching more than 500,000 students from across the North America annually, the Envirothon succeeds in its mission to develop knowledgeable, skilled, and dedicated citizens who are willing and prepared to work toward achieving a balance between the quality of life and the quality of the environment.
The Envirothon program is an effective educational tool, capable of supplementing environmental education both inside and outside the classroom. Led by a volunteer advisor, the teams usually meet from late autumn until spring. Teams work collaboratively to develop their knowledge of ecology and natural resource management and to practice their environmental problem solving skills in preparation for Envirothon competitions.
Training for the Envirothon begins well in advance of the actual event. Each team arrives at their Area Envirothon event in early spring and the teams rotate from resource station to resource station to be tested in the subject area. The top seven scoring teams then advance to the State Envirothon to compete for the State title.
Teams are provided study resource materials in all of the five subject areas. These resources can be obtained in hard copy, web-based or electronic media from your local Soil and Water Conservation District. Team training may include field trips to natural resource sites, museums, or other areas of interest; listening to natural resource professionals; web-based presentations and web searches.