State Envirothon
2016
Above are photos of the Envirothon teams from Johnston County who recently qualified and competed at the State Envirothon at Cedarock Park in Burlington. Riverwood Middle School made its first appearance at the State Envirothon and placed 18th out of 50 middle school teams from across the state. West Johnston High School had two teams compete: "The Fourth Phase" placed in the top ten and competed for the State High School title and the "Teeny Bog Turtles FFA" competed for the State FFA title.
The Envirothon is a hands-on natural science academic event that challenges and engages students to think critically about the natural world and their role in it. The team-oriented competition focuses on five categories: soils/land use, forestry, aquatic ecology, wildlife and current issues and is sponsored by the North Carolina Association of Conservation Districts.
PHOTO: (RMS Envirothon L-R) Team Advisor Melisa Putney, Lauren Putney, Hailey Wilson, Aniston Boswell, Sofiana Infantino, Charlie Brown and Alexis Wilson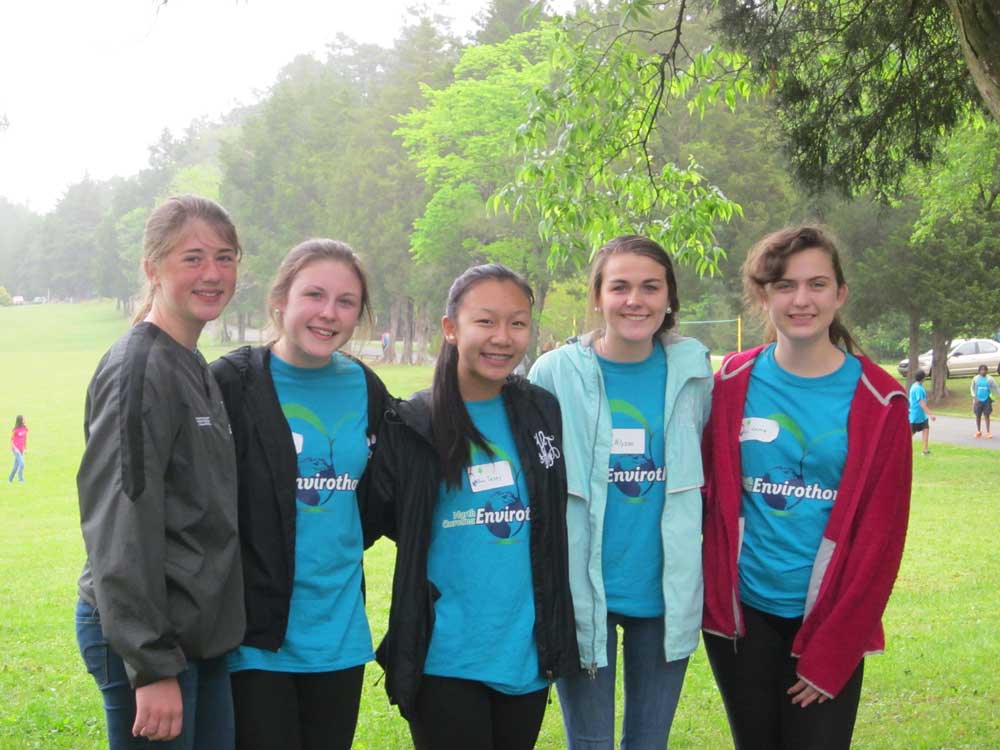 PHOTO: (WJHSFFA) West Johnston High School's FFA Team called "Teeny Bog Turtles FFA" were Lauren Hess, Brooke Burns, Jenny Huynh, Alyssa Barbour and Laura Kuhaneck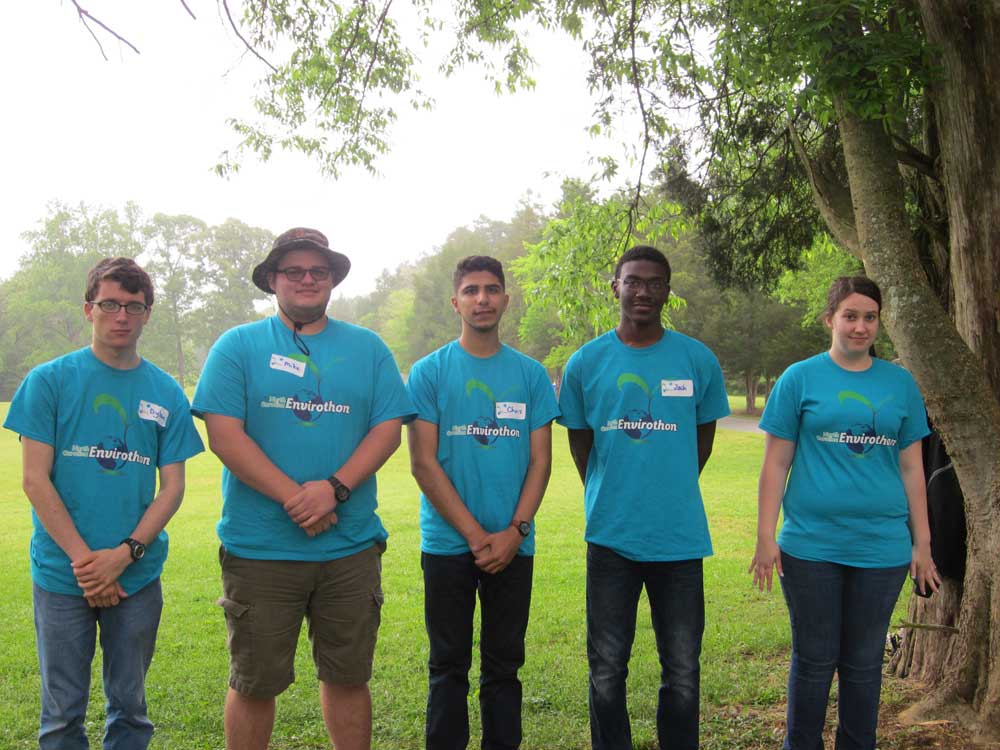 PHOTO: (WJHSEnvirothon) Placing in the top ten out of over 50 teams across the state, West Johnston's Envirothon Team called "The Fourth Phase" consisted of Dylan Reaves, Michael Pettruny, Chris Lerma, Zachary Taylor and Lindsay Barnes.