Manufactured Housing Drain Test Guide
MANUFACTURED HOUSING DWV TEST PROCEDURES
Note: This is only one method to test the DWV system. There may be other methods which also meet the code requirements.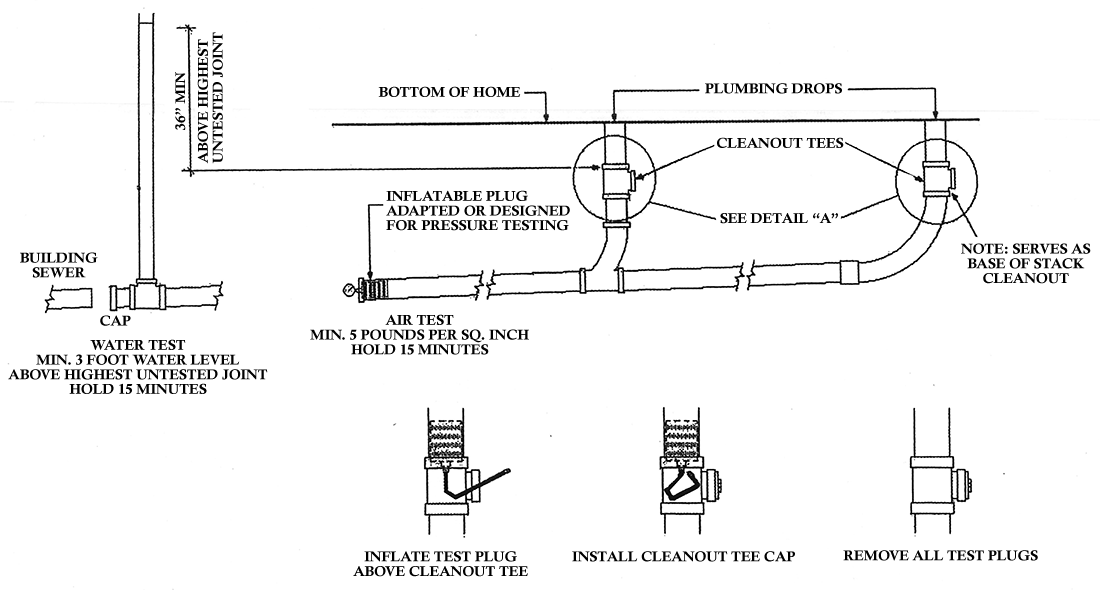 DETAIL "A"
Insert and inflate test plugs above cleanout tees.
Install cleanout tee caps.
Use either water test or air test.
Remove all test plugs and test apparatus.
Make final connection to building sewer.
Information from NC DOI - 8/9/04
View and/or download original PDF