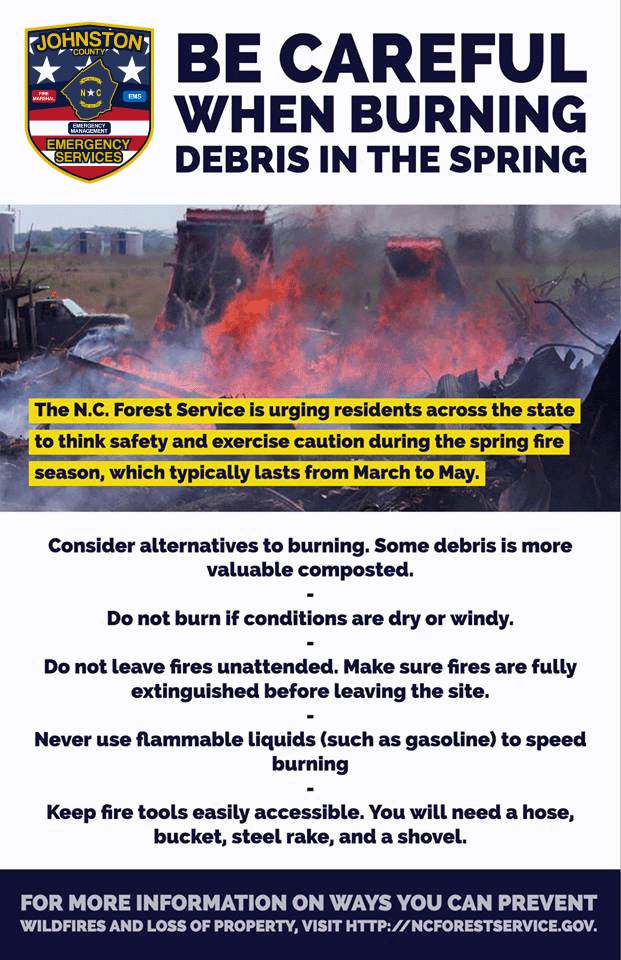 The N.C Forest Service is urging residents across the state to think safety and exercise caution during the spring fire season, which typically lasts from March to May.
Consider alternatives to burning. Some debris is more valuable composted.
Do not burn if conditions are dry or windy.
Do not leave fires unattended. Make sure fires are fully extinguished before leaving the site.
Never use flammable liquids (such as gasoline) to speed burning.
Keep fire tools easily accessible. You will need a hose, bucket, steel, rake, and a shovel.
For more information on ways you can prevent wildfires and loss of property, visit https://www.ncforestservice.gov