Advertisements for Bid and Request for Qualifications
2017 Capital Improvements Plan
INFORMATION FOR BIDDING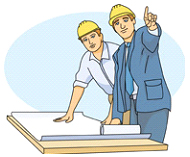 The Johnston County Department of Public Utilities (JCPU) advertises construction and professional services bid opportunities in The News and Observer (Raleigh, NC), Greater Diversity and/or Progreso Hispano News.
Advertisements will also be submitted in the following plan rooms: McGraw Hill Construction, Hispanic Contractors Association of the Carolinas, Bid Clerk, ISQFT, Carolinas AGC, Construction Journal and cdcnews.
Plans and specifications may be obtained from the Johnston County Department of Public Utilities, 309 E. Market Street, Smithfield, NC 27577, Monday-Friday, 8:00 AM to 5:00 PM. There is normally a minimum fee of $50.00 payable to Johnston County Public Utilities for each set of plans/specifications. For additional information, contact Nancy House at (919) 209-8333 or nancy.house@johnstonnc.com.
PROJECTS CURRENTLY AVAILABLE FOR BID
Buffalo Road Water Line Relocation
Informal Bid Due April 11 by 5:00 pm
12-14 WTP Expansion