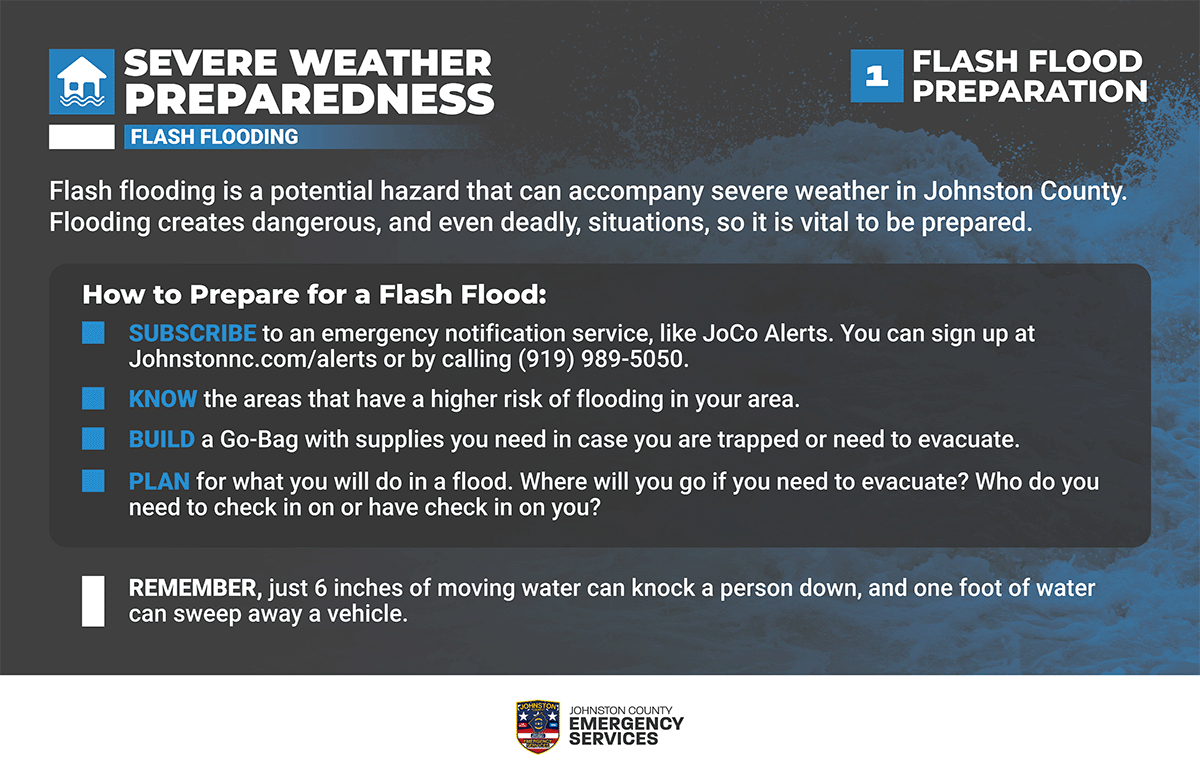 Severe Weather Preparedness 2022: Flash Flood, Pt. 1
Flash Flooding is a potential hazard that can accompany severe weather in Johnston County. Flooding creates dangerous, and even deadly, situations, so it is vital to be prepared.
How to Prepare for a Flash Flood:
SUBSCRIBE to an emergency notification service, like JoCo Alerts. You can sign up at Johnstonnc.com/alerts or by calling (919) 989-5050.
KNOW the areas that have a higher risk of flooding in your area.
BUILD a Go-Bag with supplies you need in case you are trapped or need to evacuate.
PLAN for what you will do in a flood. Where will you go if you need to evacuate? Who do you need to check in on or have check in on you?
REMEMBER, just 6 inches of moving water can knock a person down, and one foot of water can sweep away a vehicle.
Page last updated: March 6, 2023