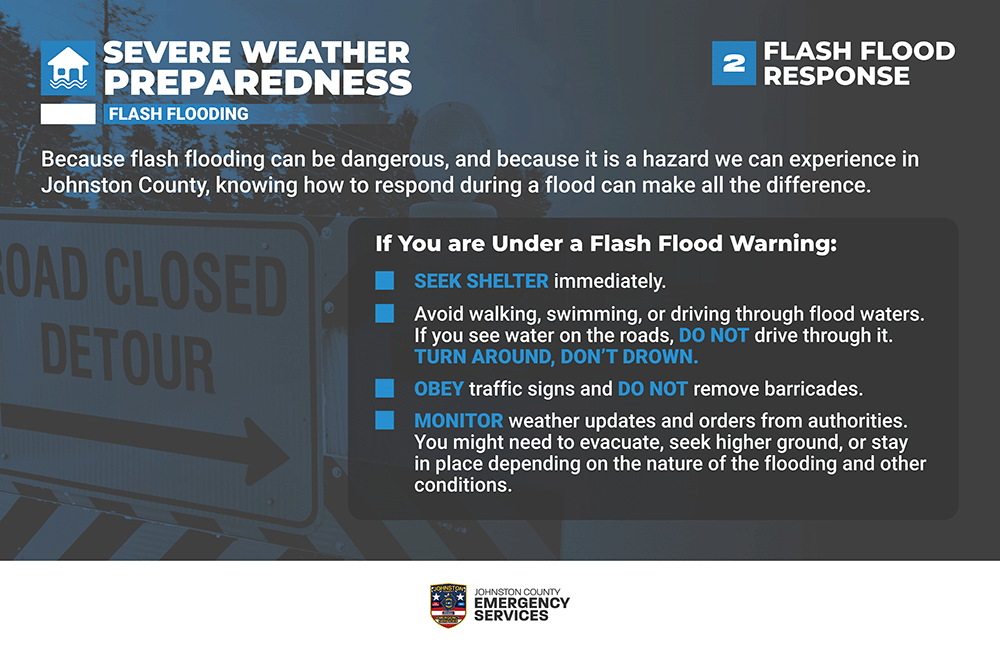 Severe Weather Preparedness 2022: Flash Flooding, Pt. 2
Because flash flooding can be dangerous, and because it is a hazard we can experience in Johnston County, knowing how to respond during a flood can make all the difference.
If You are Under a Flash Flood Warning:
SEEK SHELTER immediately
Avoid walking, swimming, or driving through flood waters. If you see water on the roads, DO NOT drive through it. TURN AROUND, DON'T DROWN.
OBEY traffic signs and DO NOT remove barricades
MONITOR weather updates and orders from authorities. You might need to evacuate, seek higher ground, or stay in place depending on the nature of the flooding and other conditions.
Page last updated: January 11, 2023