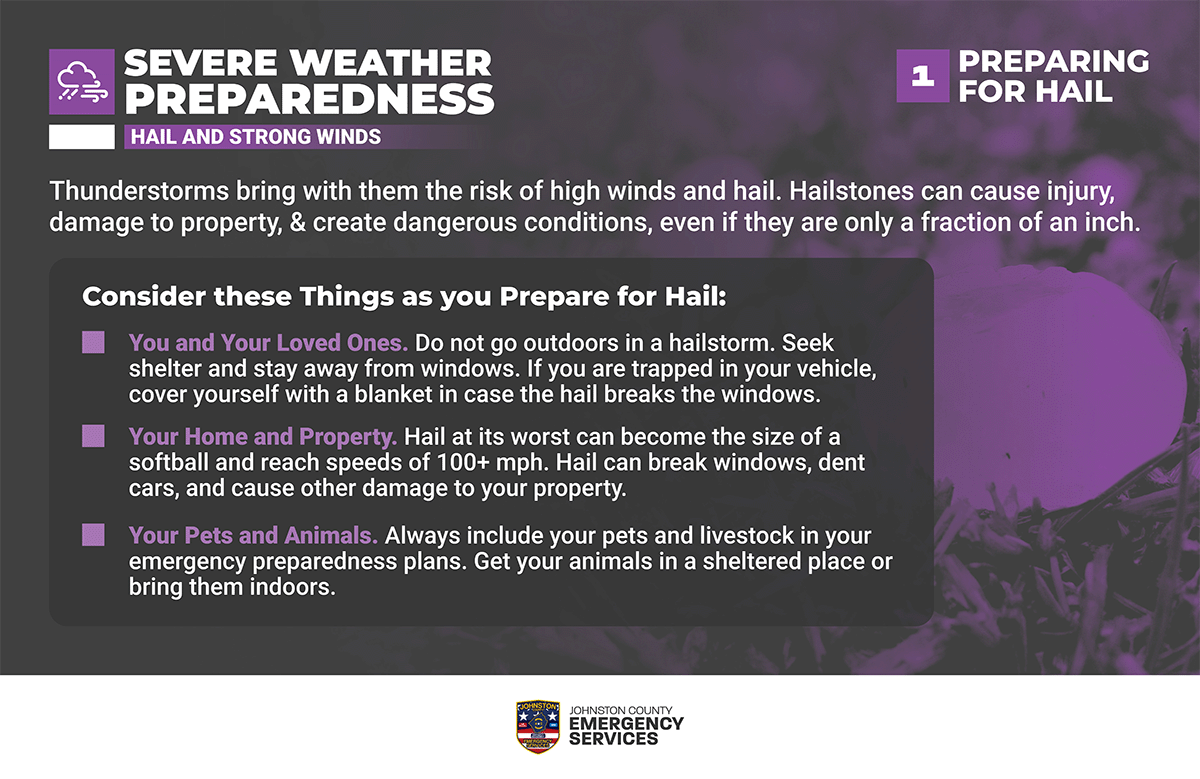 Severe Weather Preparedness 2022: Hail
Thunderstorms bring with them the risk of high winds and hail. Hailstones can cause injury, damage to property, & create dangerous conditions, even if they are only a fraction of an inch.
Consider these Things as you Prepare for Hail:
You and Your Loved Ones. Do not go outdoors in a hailstorm. Seek shelter and stay away from windows. If you are trapped in your vehicle, cover yourself with a blanket in case the hail breaks the windows.
Your Home and Property. Hail at its worst can become the size of a softball and reach speeds of 100+ mph. Hail can break windows, dent cars, and cause other damage to your property.
Your Pets and Animals. Always include your pets and livestock in your emergency preparedness plans. Get your animals in a sheltered place or bring them indoors.
Page last updated: January 11, 2023