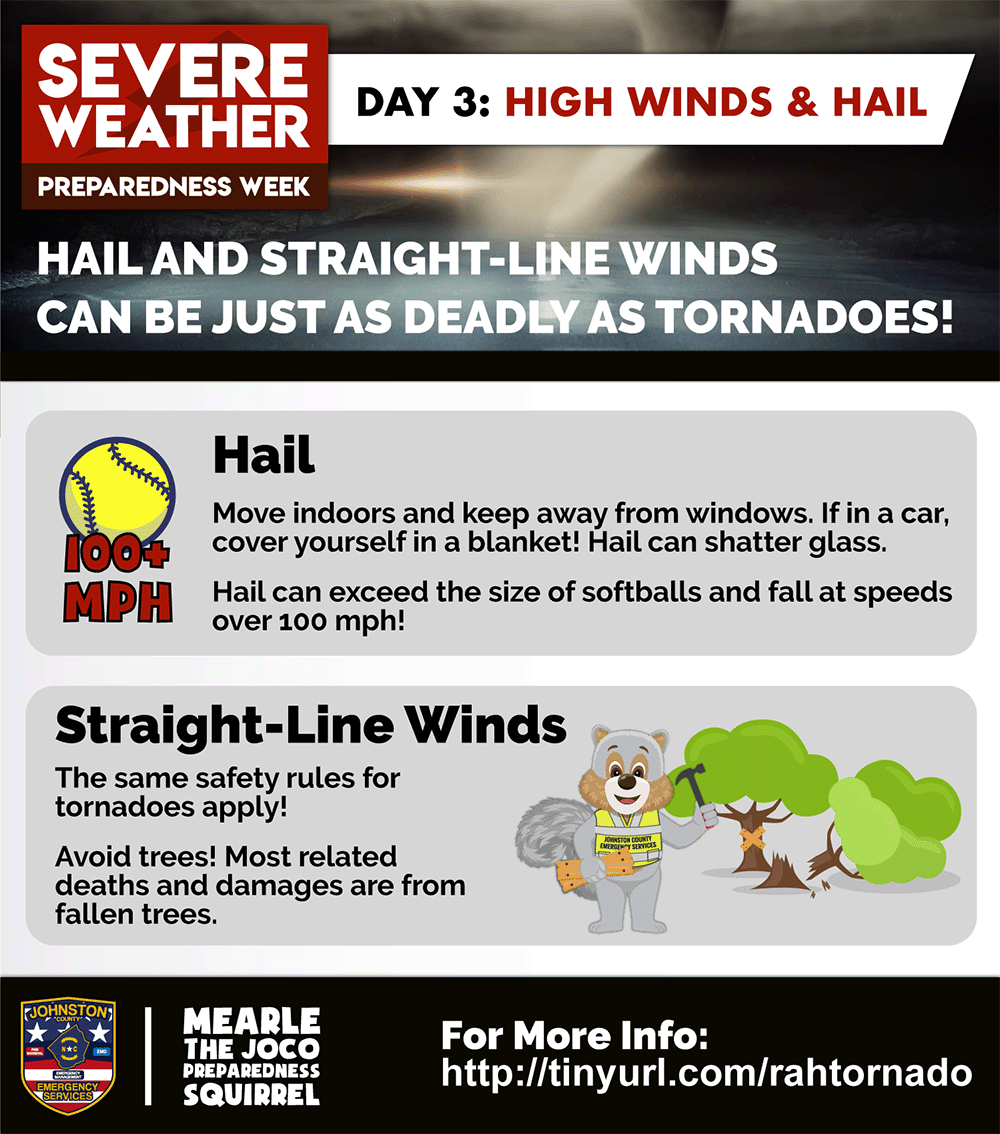 Hail and Straight-Line Winds
Severe Weather Preparedness Week 2019, Day 3: High Winds & Hail
Hail and Straight-Line Winds can be Just as Deadly as Tornadoes!
Hail
Move indoors and keep away from windows. If in a car, cover yourself in a blanket! Hail can shatter glass.
Hail can exceed the size of softballs and fall at speeds over 100 mph!
Straight-Line Winds
The same safety rules for tornadoes apply!
Avoid trees! Most related deaths and damages are from fallen trees.