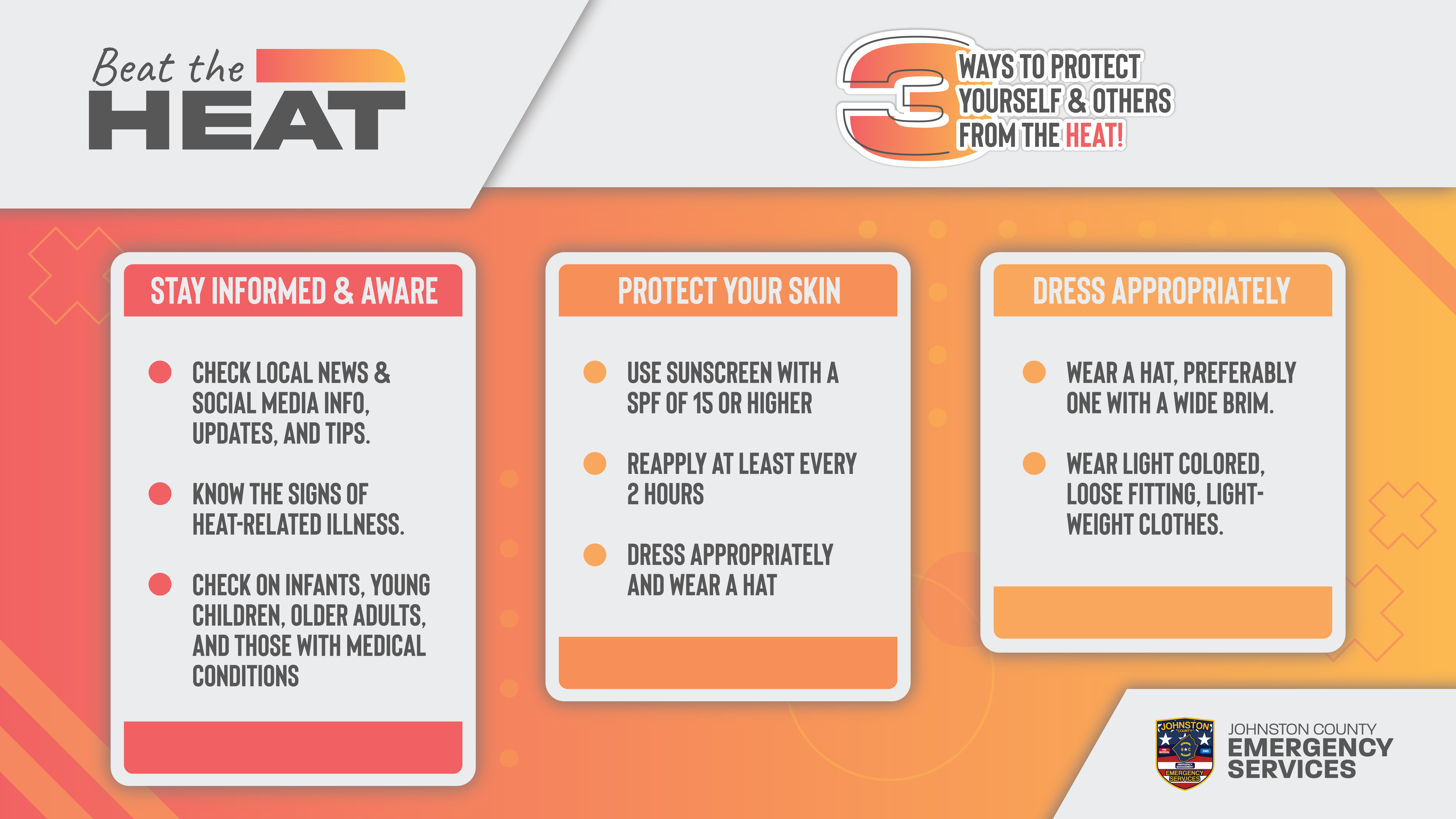 3 Ways to Protect Yourself & Others from the Heat!
Stay Informed & Aware
- Check local news & social media info, updates, and tips.
- Know the signs of heat-related illness.
- Check on infants, young children, older adults, and those with medical conditions.
Protect your Skin
- Use sunscreen with a SPF of 15 or higher.
- Reapply at least every 2 hours.
- Dress appropriately and wear a hat.
Dress Appropriately
- Wear a hat, preferably one with a wide brim.
- Wear light colored, loose fitting, light weight clothes.
Page last updated: March 24, 2023