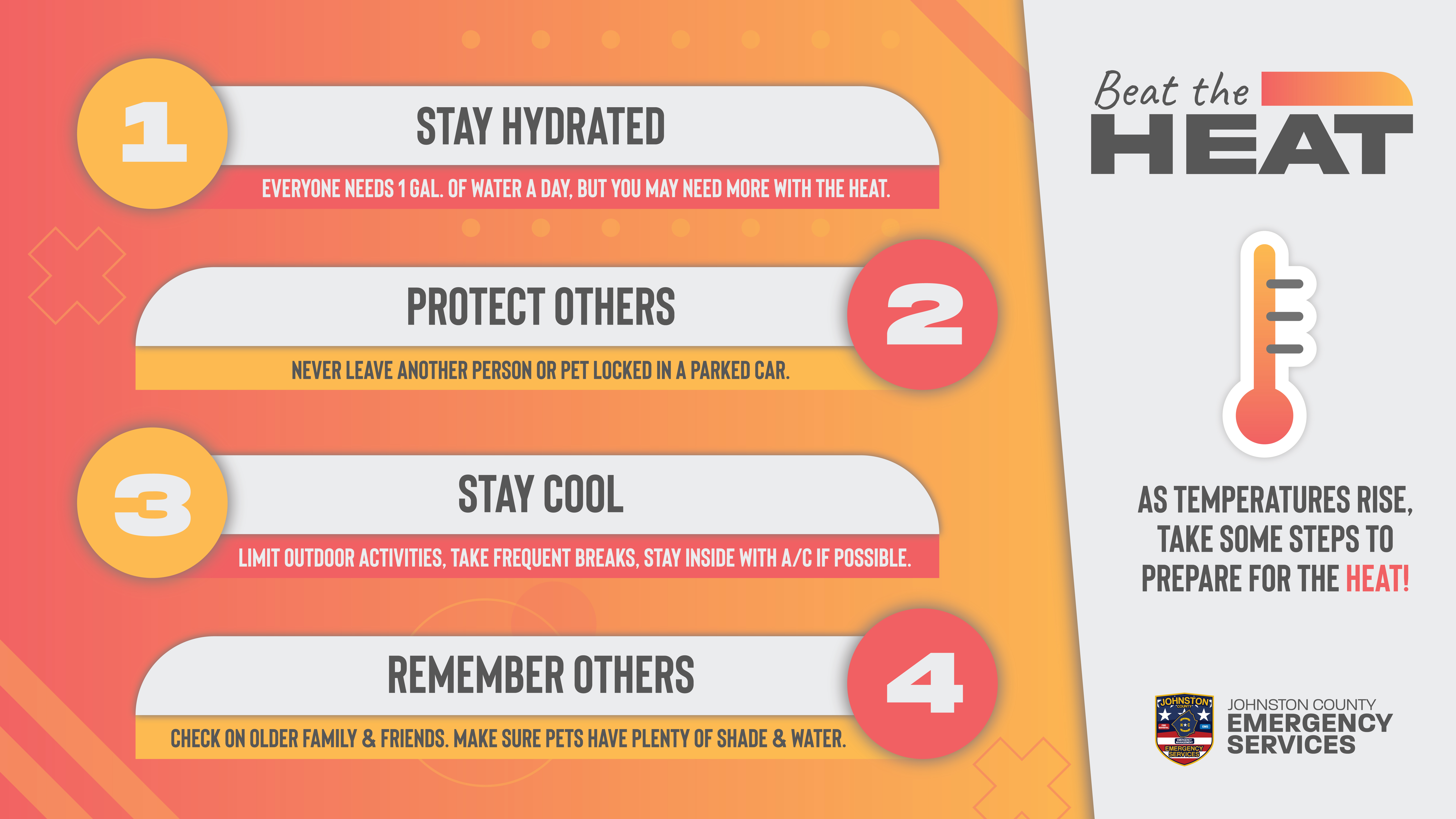 Beat the Heat!
As temperatures rise, take some steps to prepare for the heat!
1. Stay Hydrated- Everyone needs 1 Gal. of water a day, but you may need more with the heat.
2. Protect Others- Never leave another person or pet locked in a parked car.
3. Stay Cool- Limit outdoor activities, take frequent breaks, stay home with A/C if possible.
4. Remember Others- Check on older family & friends. Make sure pets have plenty of shade & water.
Page last updated: March 24, 2023