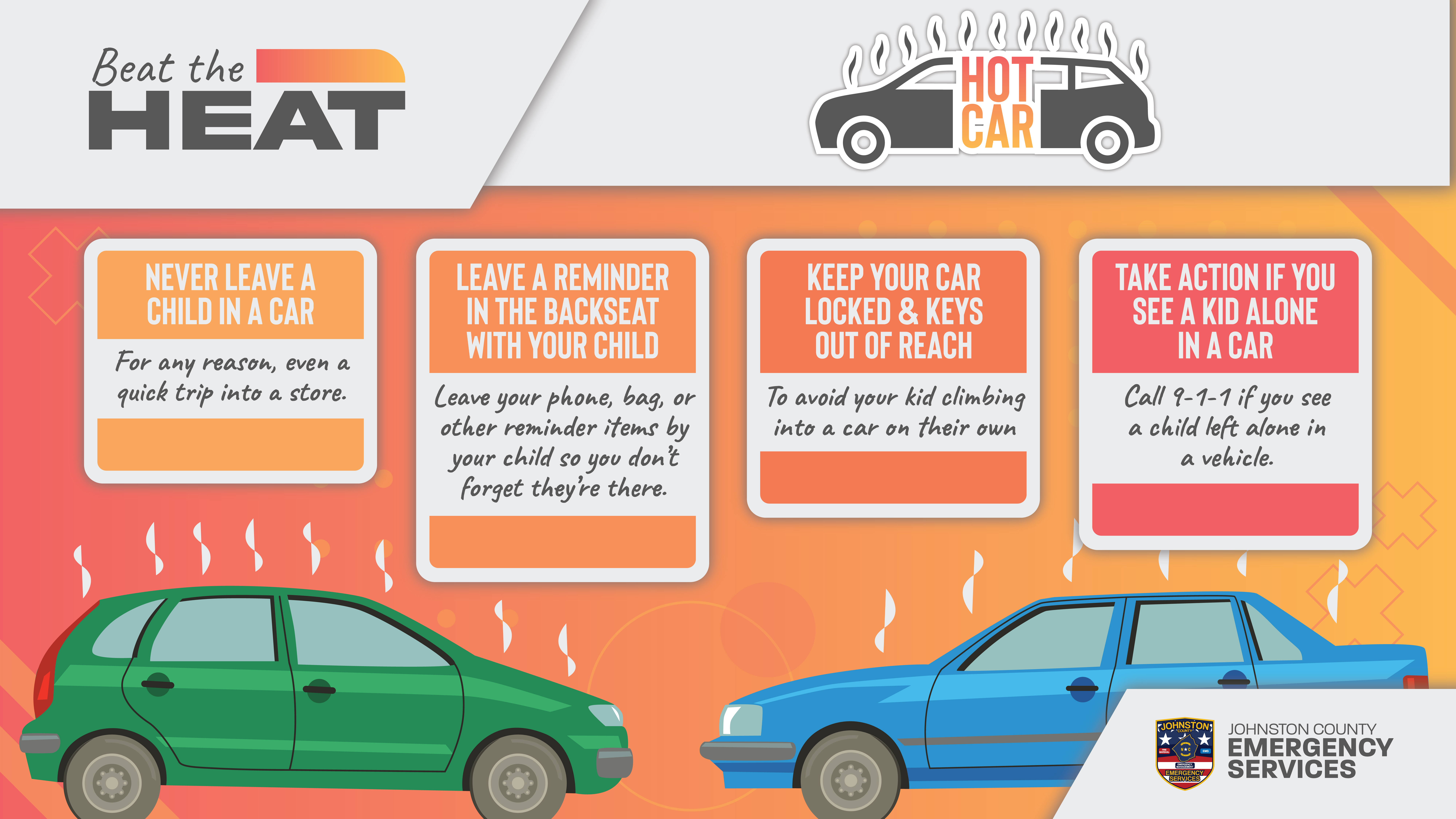 Hot Car
- Never leave a child in a car for any reason, even a quick trip into a store.
- Leave a reminder in the backseat with your child. Leave your phone, bag, or other reminder items by your child so you don't forget they're there.
- Keep your car locked & keys out of reach to avoid your kid climbing into a car on their own.
- Take action if you see a kid alone in a car. Call 9-1-1 if you see a child left alone in a vehicle.
Page last updated: March 24, 2023