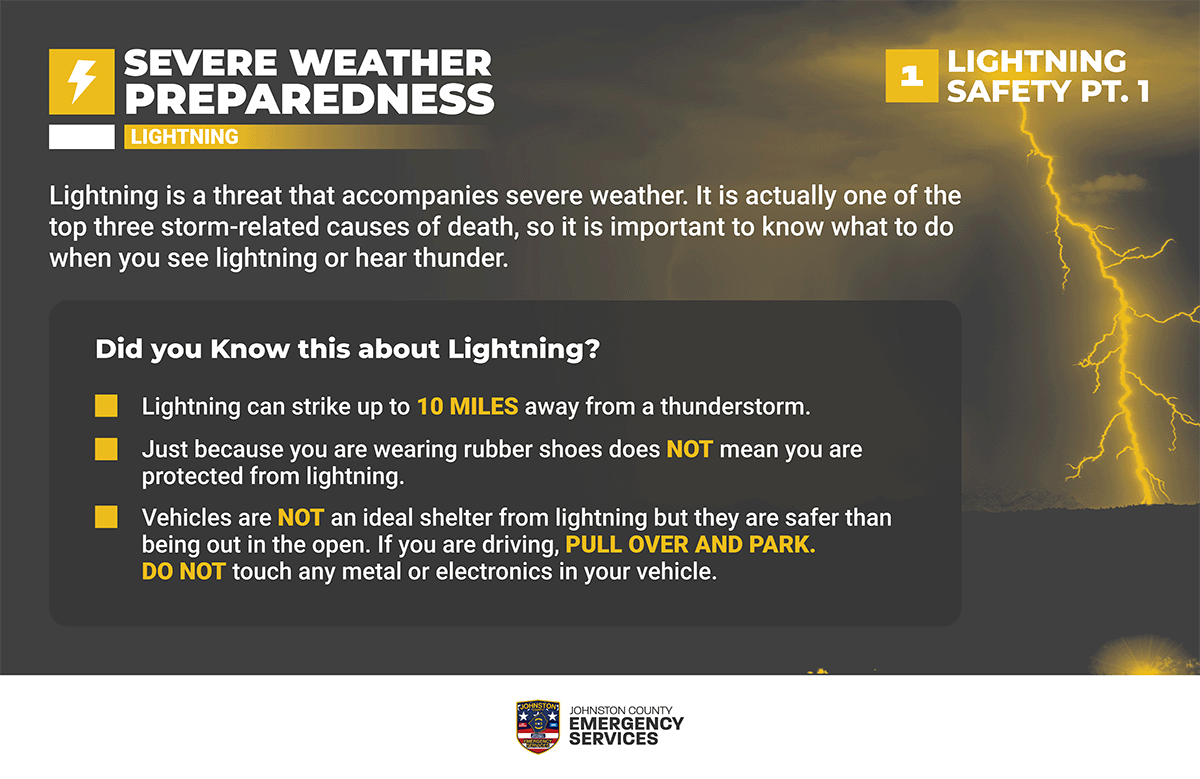 Severe Weather Preparedness 2022: Lightning, Pt. 1
Lightning is a threat that accompanies severe weather. It is actually one of the top three storm-related causes of death, so it is important to know what to do when you see lightning or hear thunder.
Did you Know this about Lightning?
Lightning can strike up to 10 MILES away from a thunderstorm.
Just because you are wearing rubber shoes does NOT mean you are protected from lightning.
Vehicles are NOT an ideal shelter from lightning but they are safer than being out in the open. If you are driving, PULL OVER AND PARK. DO NOT touch any metal or electronics in your vehicle.