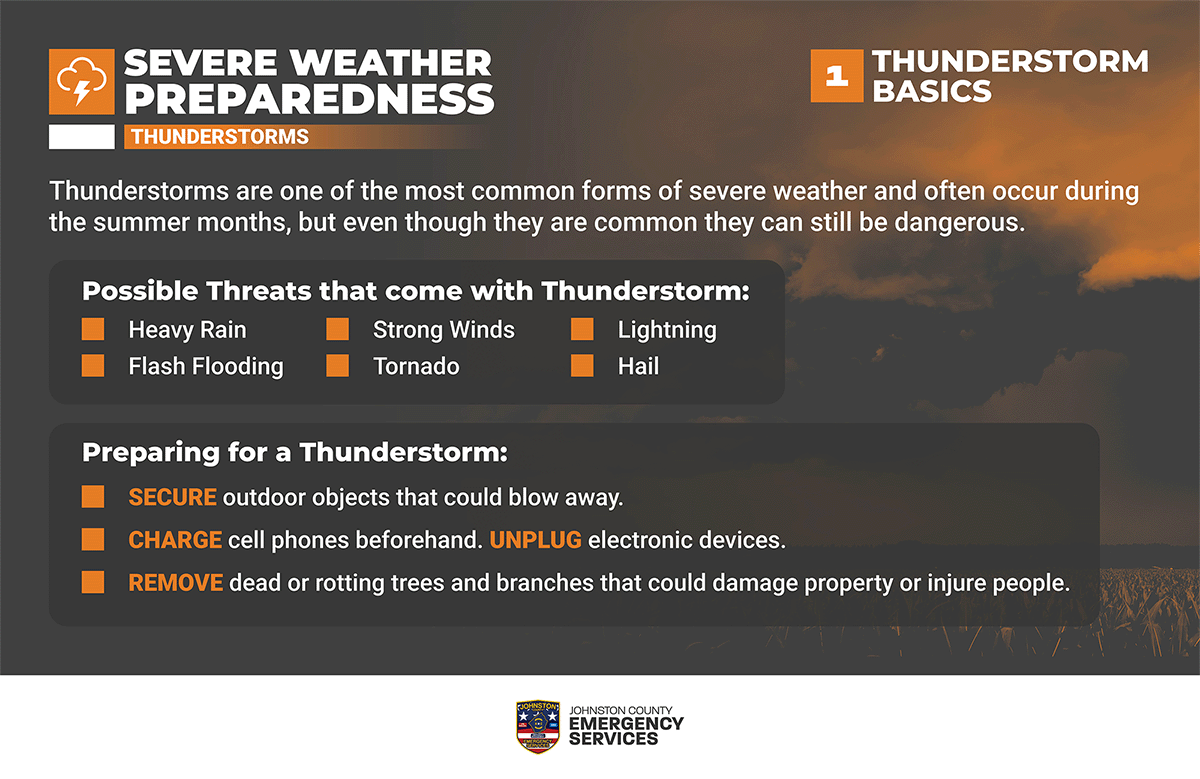 Severe Weather Preparedness 2022: Thunderstorm, Pt. 1
Thunderstorms are one of the most common forms of severe weather and often occur during the summer months, but even though they are common they can still be dangerous.
Possible Threats that come with Thunderstorm:
Heavy Rain
Strong Winds
Lightning
Flash Flooding
Tornado
Hail
Preparing for a Thunderstorm:
SECURE outdoor objects that could blow away.
CHARGE cell phones beforehand. UNPLUG electronic devices.
REMOVE dead or rotting trees and branches that could damage property or injure people.