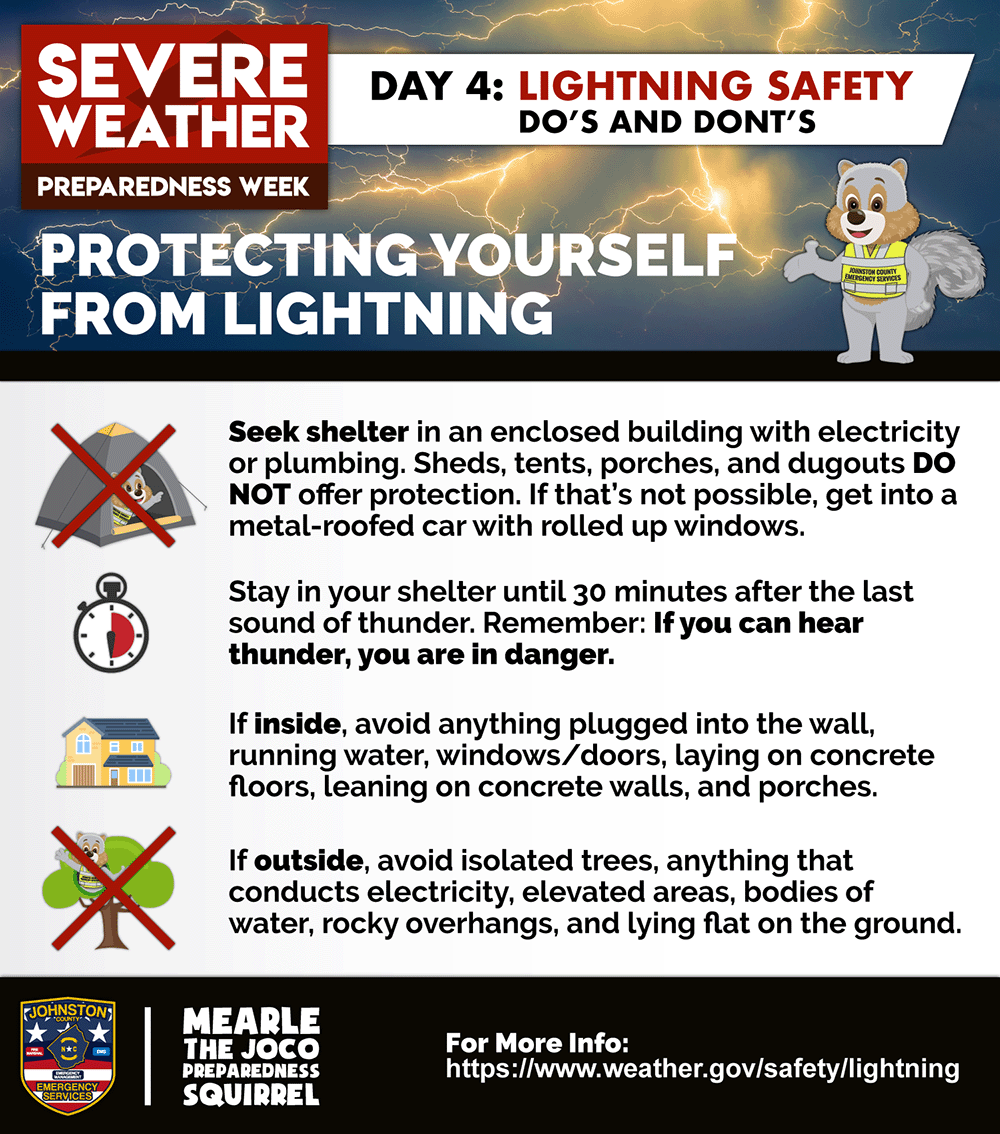 Lightning Safety
Severe Weather Preparedness Week 2019, Day 4: Lightning Safety Do's and Don'ts
Protecting yourself from lightning
SEEK SHELTER in an enclosed building with electricity and plumbing. Sheds, tends, porches, and dugouts DO NOT offer protection. If that's not possible, get into a metal-roofed car with rolled up windows.
Stay in your shelter until 30 minutes after the last sound of thunder. Remember: IF YOU CAN HEAR THUNDER, YOU ARE IN DANGER.
If INSIDE, avoid anything plugged into the wall, running water, windows/doors, laying on concrete floors, leaning on concrete walls, and porches.
If OUTSIDE, avoid isolated trees, anything that conducts electricity, elevated areas, bodies of water, rocky overhangs, and lying flat on the ground.
For more info: weather.gov/safety/lightning