About the Board of Elections (Board)
It is the mission of the Johnston County Board of Elections to ensure that elections are free, fair, accurate, convenient and accessible to all voters in Johnston County.
Composition of the Board of Elections
The County Board of Elections operates under a five-member board that is appointed every two years. The board is comprised of two Democrats, two Republicans, and a Chair that is appointed by the Governor, effective January 31, 2019 (Session Law 2018-146).
Meet the Members
Gordon Woodruff (D)
Chairman
gwoodruff@wrflaw.com
Shirley Bell (D)
Secretary
delta0560@gmail.com
John Shallcross, Jr. (R)
Member
jshallcrossjr@aol.com
Deborah Zink (R)
Member
rd104@hotmail.com
Deborah Hooker (D)
Member
d.hooker7@icloud.com
Board of Elections Meetings
The Board meets on the second Thursday of each month at 4:00 p.m.. Board meetings are usually held at the Elections Satellite Office located at 801 S. Third Street Smithfield, NC 27577.
Contact the Board
You may email the Director of the Johnston County Board of Elections Office for questions regarding monthly Board meetings or to ask to be placed on the agenda.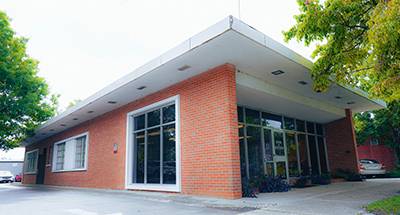 The Elections Office building on Second Street
Page last updated: November 7, 2023